PICK OF THE FRINGE - Edinburgh Reporter 50 Unmissable shows at the Fringe – TO DO LIST
"GonZo is an intense beast...a fun hour of absurd tragedies, sexual innuendo, audience interaction, sing-a-longs…
you should definitely check her out."
★★★★
SHORTCOM
"Katie Bridget O'Brien, a graduate of Philippe Gaulier's Parisian clown school, & it shows. She's incredibly adept
at making us laugh. Watching Gonzo is like having a right good soak in a bubble-bath, for a good hour or so of warmth & fluffiness. This lady is a stylish talent, & like all the best comedy storytellers has the ability to transport us into an unshakable reality of hilarity."
Laughs:
★★★★★
Material:
★★★★
Delivery:
★★★★★
Mumble Comedy
"in a hilarious selection ceremony guided by her finger and the spirit within that finger, even in its bizarreness she puts her audience at ease and everyone plays along even if baffled at first, she brought a woman up to heal her of an std via the healing power of song ...the story is cleverly delivered... the skill to deal with an audience regardless of their reactions is a great talent, where on the fringe can you see a rebirthing and an std healing?"
★★★★
Comedy Coroner 5
★★★★★
Stars from
To Do List -
"Character comedy at it's very best – brave, committed, brilliantly performed and – most importantly – completely hilarious!""O'Brien's performance defies both logic and explanation…. there's definitely something captivating about the way O'Brien brings these vivid characters to life."
-
The ListTo Do List '39 Unmissable Shows at Edinburgh Fringe 2014'Freestival Hot 5 Ed Fringe Leftfield Loons Three Minute
Broadway Baby
interview
about 2014 Edfringe show
CHORTLE
-
TOP 10 LOONIES COMING TO EDINBURGH FRINGE 2014Most Eye Catching Titles at the Edinburgh Fringe - Whats on Stage
Billie Was Tap Dancing for the Seagulls
came in at number 14!
"BEYOND TWISTED AND SIDE-SPLITTINGLY FUNNY...TANTAMOUNT TO A WORK OF GENIUS."
★★★★★


EVERYTHING THEATRE


'THE GIRL'S GOT BALLS...SKILL AND CHARM TO NAB A PODIUM POSITION...ONE TO WATCH!'
LONDON IS FUNNY "Highlights include the untapped talent of...the inimitable Mrs Medlow played by Katie Bridget O'Brien.."
'Reply to PO: Box 49'
Claire Travers Smith -
The TelegraphThe Bareback Banshees
(Edinburgh Sketch Show 2010)
'Their combination of random comedy and wildly eccentric characters had me crying with laughter at one point...
This show was a real gem to find...something to catch if you love a bit of very stupid and random comedy.'
New Current
The Muffia
(Edinburgh show TIGHT WOMEN 2009)
'If the girls from The Muffia were your mates you would be pissing yourself. Their show is made up of the kind of skits, rants and songs that are bloody hysterical...Smack the Pony-esque tirade on contemporary culture.'
The Skinny
Powered by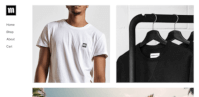 Create your own unique website with customizable templates.